Help us reduce breast cancer deaths in Chicago and bike 25, 50, 62, or 100 miles with our Komen Chicago Team as part of the 34th Annual North Shore Century in association with Evanston Bicycle Club.
View the 2018 Ride for the Cure informational trifold by clicking HERE!
The Ride for the Cure will take place on Sunday, September 16, 2018. Registration to participate with our team is FREE - as long as you fundraise a minimum of $360 (the average cost of two mammograms in Chicago).
Fundraising Team members will receive a Team Komen bike jersey!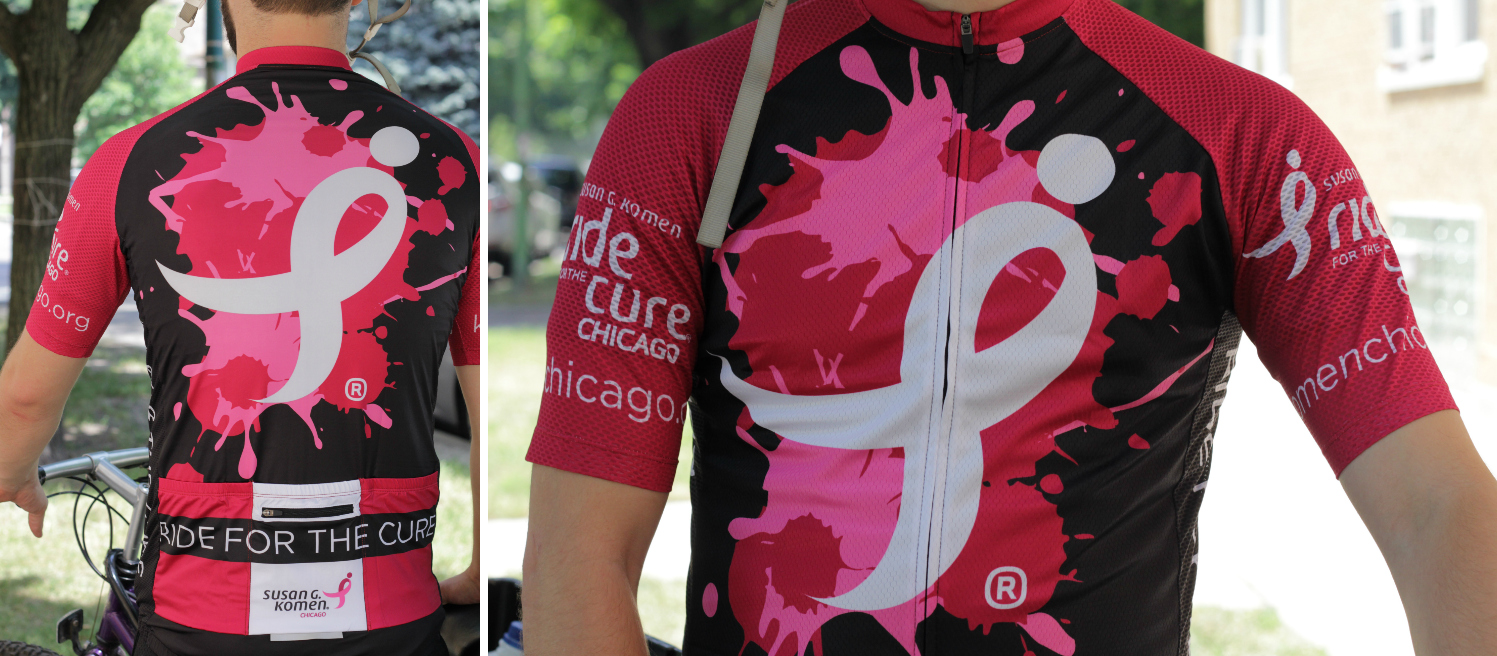 The Ride for the Cure raises significant funds and awareness for the breast cancer movement, celebrates breast cancer survivorship and honors those who have lost their battle with the disease.
This Ride is unique in the fact that 100% of the net proceeds are allocated to our mission. 75 percent of the net income stays in our community to help fund local programs offering breast health education and breast cancer screening and treatment. The remaining 25 percent of the net income supports the Susan G. Komen® Grants Program.